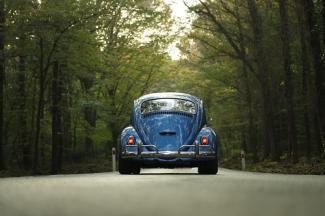 You're on the verge of completing your paperwork when the dealer hits you with one more option: an extended warranty. While the thought of never having to pay for auto repairs as long as you own your car is definitely appealing, there's a lot that auto dealers are not telling you when it comes to extended warranties.
While many of us agree to purchase an extended warranty, a Consumers Reports survey recently showed that more than half of those that purchased an extended warranty never used it. Couple that with paying interest on the coverage for the life of your car loan, and it may be time to reconsider the extended warranty. Here are some reasons why:
You're paying for duplicate coverage. While having an extended warranty does offer some benefits, your new car is completely covered for the first three years or 36,000 miles, though some manufacturers warranties may be more or less, so for the first three years of your loan, you'll be paying for duplicate coverage.
Today, the typical cost of an extended warranty is around $1,800.  If purchased at the time of the car purchase, the cost of the warranty will be factored into your monthly car payment, increasing the amount of your payment. You'll also be paying interest on the warranty over a period of 60 or 72 months.
If you typically trade your car in for a newer model within three years of the initial purchase, an extended warranty is a complete waste of money, since it's likely you'll be completely covered by the manufacturers warranty the entire time you own your vehicle.
However, if you decide to keep your car once it's paid off, an extended warranty may be worth the cost. In fact, the best time to purchase an extended warranty is when the factory warranty on your current vehicle has expired. While the coverage may be more expensive since the vehicle is older, you can pick and choose the type of warranty coverage you're interested in, without paying monthly interest on the cost. Once you decide to purchase an extended warranty, make sure to shop around for the best plan and cost. Be sure to read the fine print before you purchase any warranty to ensure that the coverage you want is actually included in the plan. Third-party plans in particular tend to have restrictions on where a vehicle can be serviced, so be sure you can take your car into your dealer or other service shop without issue.
Finally, be aware that there are a number of scams surrounding automobile warranties. Due diligence is important prior to signing a contract, and be especially wary of robo-calls on your cell phone offering extended warranties at rock bottom prices. The likelihood of having any repairs covered by these plans is particularly slim.
While extended warranties can be beneficial, it may be best to wait to purchase one later on in the life of the vehicle. Doing so will save you a significant amount of money long term, and reduce your monthly car payment as well.
Resources
https://www.consumerreports.org/extended-warranties/extended-car-warranties-an-expensive-gamble/
*This content is developed from sources believed to be providing accurate information. The information provided is not written or intended as tax or legal advice and may not be relied on for purposes of avoiding any Federal tax penalties. Individuals are encouraged to seek advice from their own tax or legal counsel. Individuals involved in the estate planning process should work with an estate planning team, including their own personal legal or tax counsel. Neither the information presented nor any opinion expressed constitutes a representation by us of a specific investment or the purchase or sale of any securities. Asset allocation and diversification do not ensure a profit or protect against loss in declining markets. This material was developed and produced by Advisor Websites to provide information on a topic that may be of interest. Copyright 2023 Advisor Websites.