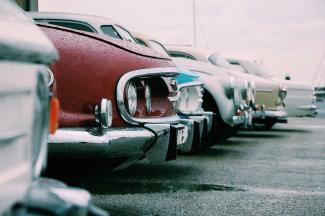 Buying vs. Leasing: Tips for Stretching your Car Budget as Far as it can Go
For some a car is simply a means of getting from point A to point B. For others it's a status symbol. Cars are a hobby, a passion, for some and necessity for others, but whatever the level affinity toward automobiles there comes a time where just about everyone needs to start shopping for a new (or used) one. But, don't run down to the local dealership just yet. Depending on your finances, lifestyle, and car budget, leasing a vehicle over buying one may be a smarter decision. Leasing is kind of like renting an apartment whereas buying a car is akin to staking claim on a new house. Most importantly you want to drive off in a quality car that comfortably fits within your budget. Consider these trade-offs between buying and leasing when looking to stretch your car budget as far as possible:
Leasing
Leasing has found a growing popularity in recent years—according to Experian Automotive's "State of Automotive Financing" quarterly report in early 2016, one third of new car and truck deals in the last quarter of 2015 were leases, which was slightly up from the 29.9% in 2014 and more than 10% higher than in 2011.
Make a smaller down payment. To lease a vehicle, you will make a small down payment that's usually less than 20% of the vehicle's value you would pay to purchase the vehicle. Then, just like a car loan, but without a car loan, you make monthly payments for the duration of the lease and at the ends of that time duration you return to the car to the dealership.
Access to more, new cars. If you're the type of person who gets bored easily and likes to try a variety of different cars than leasing is a good option. With leasing you have more flexibility to easily shift to a different, new automobile every couple years; you get to skip the trade-in hassles and negotiations unlike when a car is owned.  
Upgrade to upscale. We all have that dream car in mind...and then the nice cars we would like to have in the interim. It doesn't usually seem financially responsible to put tens of thousands of hard-earned dollars toward a luxury car since the moment you drive it off the lot, value depreciates. But maybe a ritzy car for driving clients around and business meetings would do your business well. Leasing allows you the luxury of, well, luxury for less money with the caveat being you don't own the vehicle. If you do have to drive for work, leasing could also result in a valuable tax write-off as a business expense.
Cheaper maintenance. Cars can quickly get more expensive than the car loan and initial payment if you factor in unintended repair costs. Leasing a new car can mean lower and fewer maintenance costs to you thanks to the factory warranty. (Although, to be fair, factory warranties have significantly improved for purchased new cars as well.) Ensure the lease term falls under the factory warranty coverage term to expect coverage for things like a defunct air conditioner or broken knob on the console—basically any maintenance repairs not caused by abuse or an accident.
Consider leasing a new car that has a free maintenance program to avoid maintenance costs completely. It's important to remember that leasing doesn't automatically mean factory warranty coverage. If you go to renew your lease, the term may fall outside of the warranty, meaning you may need to purchase an extended auto warranty. This type of warranty will cover elements of wear-and-tear as well as the engine and transmission that are not typically covered by the basic factory warranty (so, you may want to add this onto your initial warranty coverage from the get go.)
Buying
While leasing is a growing, attractive option for drivers, buying still has its benefits.
Rack up the miles. If you're someone who has a long commute or loves to take cross-country road trips, buying is likely a better option than leasing. With an auto lease there are usually mileage limits that the dealer sets, say around 10,000 miles a year on a three-year lease. This is an easy way for the dealer to make extra money off the lease. If you drive 13,000 miles in any of those given years you would be charged by the mile, something like $0.12 per mile. When you purchase a car obviously you can drive it as often and as far as you want without those pesky mileage limits and charges.
Make modifications. Some people love to add, edit, and delete to up the ante on their vehicle's performance. If you purchase your car you can switch out the headlights for High Intensity Discharge (HID) lamps, install high performance tires, and spring for strut tower bars to your heart's content. Want to add rims and a sub-woofer? Go for it. (Be sure to review the manufacturer's warranty to see if any mods will void it out.) If you have a lease you're more restricted and not allowed to make non reversible modifications without penalty.
Free to sell. When buying a new or used car you typically have to take out a car loan and then, like a lease, make monthly payments (on the loan). But, you're also free to sell the car whenever you like and aren't bound by the term length of a lease. Additionally, while the value of a vehicle will depreciate over time and with use, you will be able to recoup at least a portion of the car to apply to a different new (or used) car.
Monthly payment freedom. Once your vehicle is paid off you're no longer burdened by the monthly payment and that money can be funneled toward other loans, expenses, or car repairs. With a leased car, you'll always have to factor in a monthly payment.
No end-of-lease decisions. Just as leasing versus buying is big decision, so is the end of a lease where you're obligated to take one of two action: return the car and assumedly buy or lease a different one, OR you may purchase the leased vehicle at its lease-end price (a value that is usually set in advance). Buying the car from the beginning is likely going to end up being a cheaper option, particularly if you plan to keep the car for a long time.
Before you decide to lease or buy a new (or used) car it's always a good idea to talk with your financial advisor about what a viable car budget equates to and how your current financial status can affect your decision.
Resources
*This content is developed from sources believed to be providing accurate information. The information provided is not written or intended as tax or legal advice and may not be relied on for purposes of avoiding any Federal tax penalties. Individuals are encouraged to seek advice from their own tax or legal counsel. Individuals involved in the estate planning process should work with an estate planning team, including their own personal legal or tax counsel. Neither the information presented nor any opinion expressed constitutes a representation by us of a specific investment or the purchase or sale of any securities. Asset allocation and diversification do not ensure a profit or protect against loss in declining markets. This material was developed and produced by Advisor Websites to provide information on a topic that may be of interest. Copyright 2023 Advisor Websites.